How we're building upon a culture of belonging and respect
Article by Gary Chandler CEO of Fourfront Group
Everyone has the right to feel represented and included in the workplace.
At Fourfront Group, we believe that equality, diversity and inclusion (ED&I) training can go a long way in building upon a culture of belonging and respect. It educates our people about the impact of unconscious bias, giving them the tools they need to become allies and advocates for underrepresented groups.
But getting serious about equality, diversity and inclusion isn't just the right thing to do for your people; it has countless upsides for organisations too:
Research suggests that diverse teams are 87% better at making decisions.
In terms of talent acquisition, 2 out of 3 candidates look for companies that have diverse workforces.
On top of all this, 74% of millennial employees believe their organisation is more innovative when it has a culture of inclusion.
Simply put: a diverse and inclusive workplace leads to higher morale, increased productivity and better financial performance. But even more than that, it creates a culture where everyone feels valued and respected - with equal opportunities to succeed.
Thankfully, we already have a great culture across the group; throughout Area, Sketch Studios and 360 Workplace. In fact, 70% of our Fourfronters "agreed" or "strongly agreed" that they can be their whole selves at work. But that doesn't mean we can't continue to build upon this foundation to make things even better. So that's why we decided to roll out ED&I workshops across the business, including all five generations of Fourfront Group employees.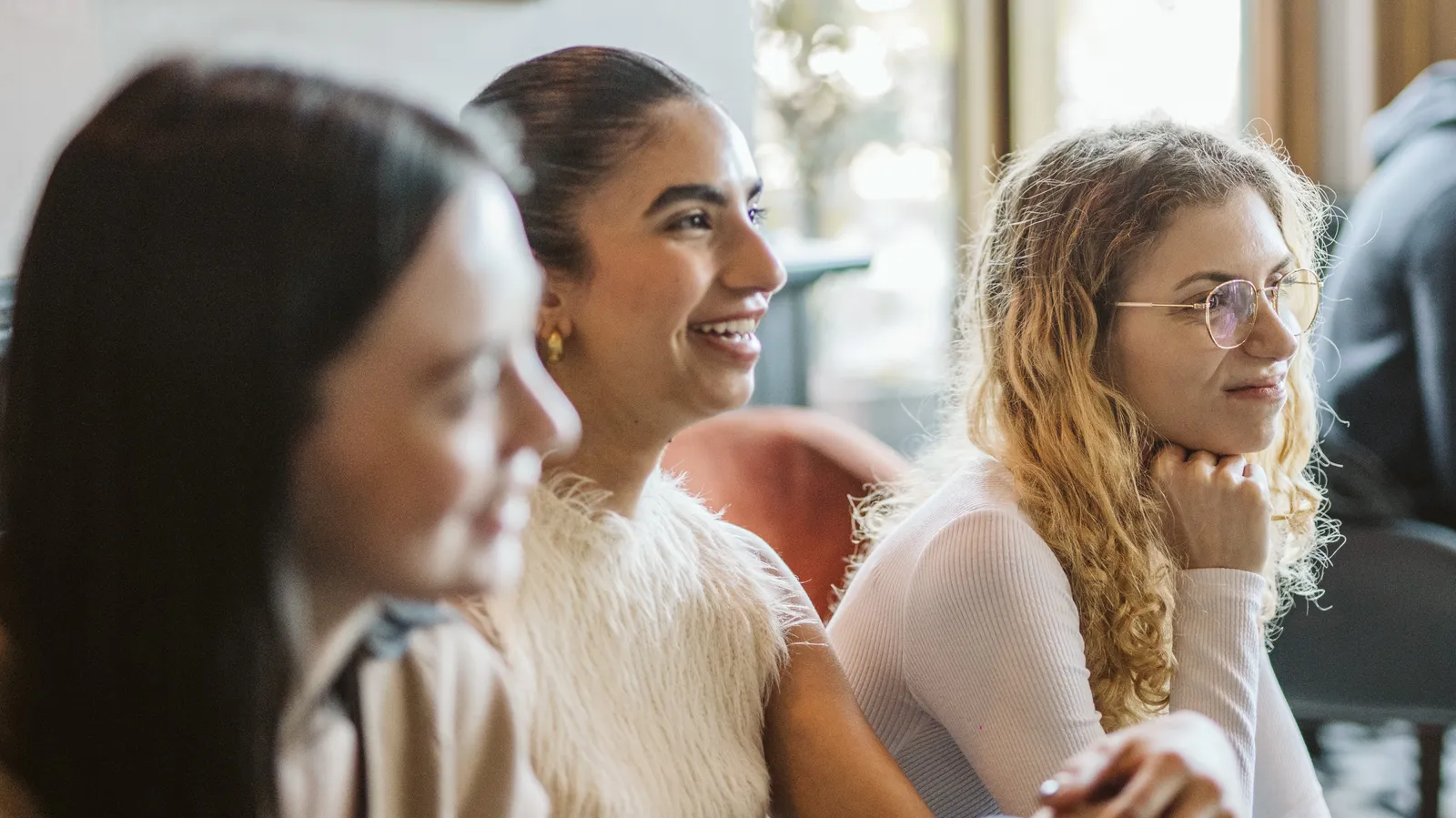 What was included in our ED&I training?
Each workshop included a representative group of people from across the business. This was vital to us as it gave everyone the opportunity to get to know one another outside of their own teams. Importantly, these sessions were interactive and included scenarios that each employee could relate to. Our ED&I sessions included areas such as:
Unconscious bias awareness - this was about teaching each participant about unconscious biases and how they can impact decision-making and behaviour in the workplace. Importantly, it was about giving our team the skills they need to challenge them to replace any bias with a culture of belonging.
Allyship - this focused on helping participants develop skills and strategies for being an ally and advocate for underrepresented groups.
Inclusive language and communication - we explored the impact of language and communication in creating an inclusive environment.

Action planning - we helped to encourage participants in creating personal action plans; each tailored to promote ED&I in their own lives - as well as the workplace.
We wanted to give our people tools they can actually take away and use; this included the ability to be comfortable enough to "call out" inappropriate behaviour, and how to raise that sensibly and privately.
ED&I is about more than just "ticking a box"; it's a crucial part of our B Corp status and ongoing ESG strategy. It's also just one of several learning and development courses we've been running across Fourfront Group. We believe that if you continue to adapt as a business and build upon the right culture for your employees, you'll have a thriving workplace for years to come. One where your employees feel like they truly belong.

Interested to find out more about career opportunities at Area? Join our team