Isaac Newton had his when he took an apple to the head. Archimedes found his in the bath. Ada Lovelace while making notes in the margin.
We're talking about those Eureka moments that reveal something that was already there, but had gone unnoticed for a long time.
For many organisations, the Eureka moment of Spring 2020 happened in the midst of lockdown, when they realised that they weren't using their offices as well as they might - and that many people could work perfectly well at home. When put together, the jerk reaction was to conclude that the office was dead.
Whilst this idea has been debunked many times over the last year - one thing's for sure: the office will never be the same again…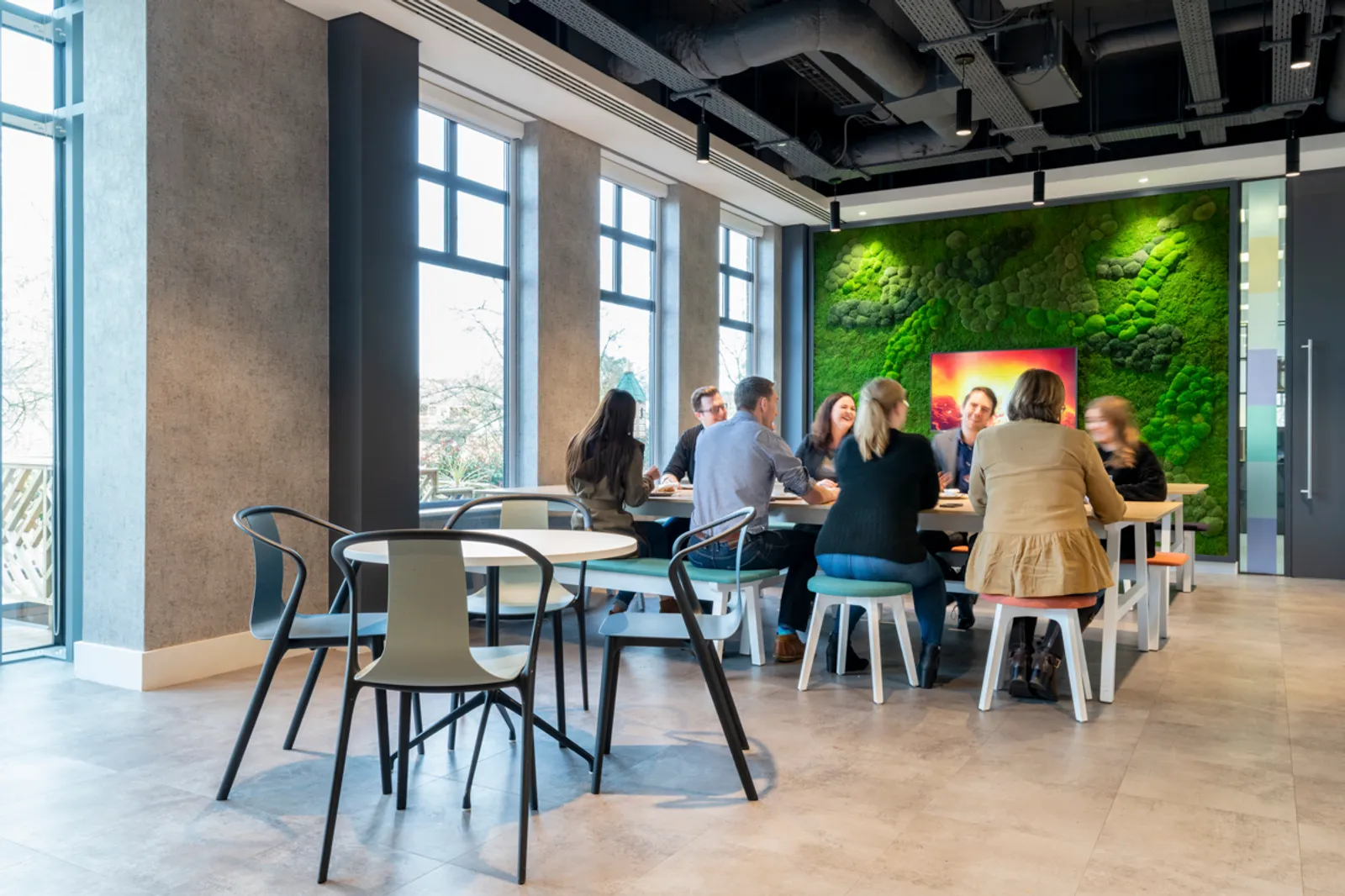 The Post Pandemic Coworking Market
Whilst coworking was an important factor to the profound effect on the office market in the pre-COVID world, the need for businesses to future-proof their space has been accelerated.
Although initially driven by the need for start-up Creative and Technology organisations to have a low-cost presence in the central business district - the affordability and flexibility of coworking space had already piqued the interest of the big beasts. This is now blossoming into a permanent relationship, as coworking aligns more closely with the idea of Hybrid Working and the Hub and Spoke models of office occupancy growing in popularity with the large firms.
According to the Coworking Space Global Market Report 2021 published in June, the global coworking space market is anticipated to grow from $7.97 billion last year to $8.41 billion this year. By 2025, the market is expected to reach $13.03 billion at an annual growth rate of 12 percent. The report directly attributes this surge to how companies are rethinking their offices and working cultures, following months of employees working from home.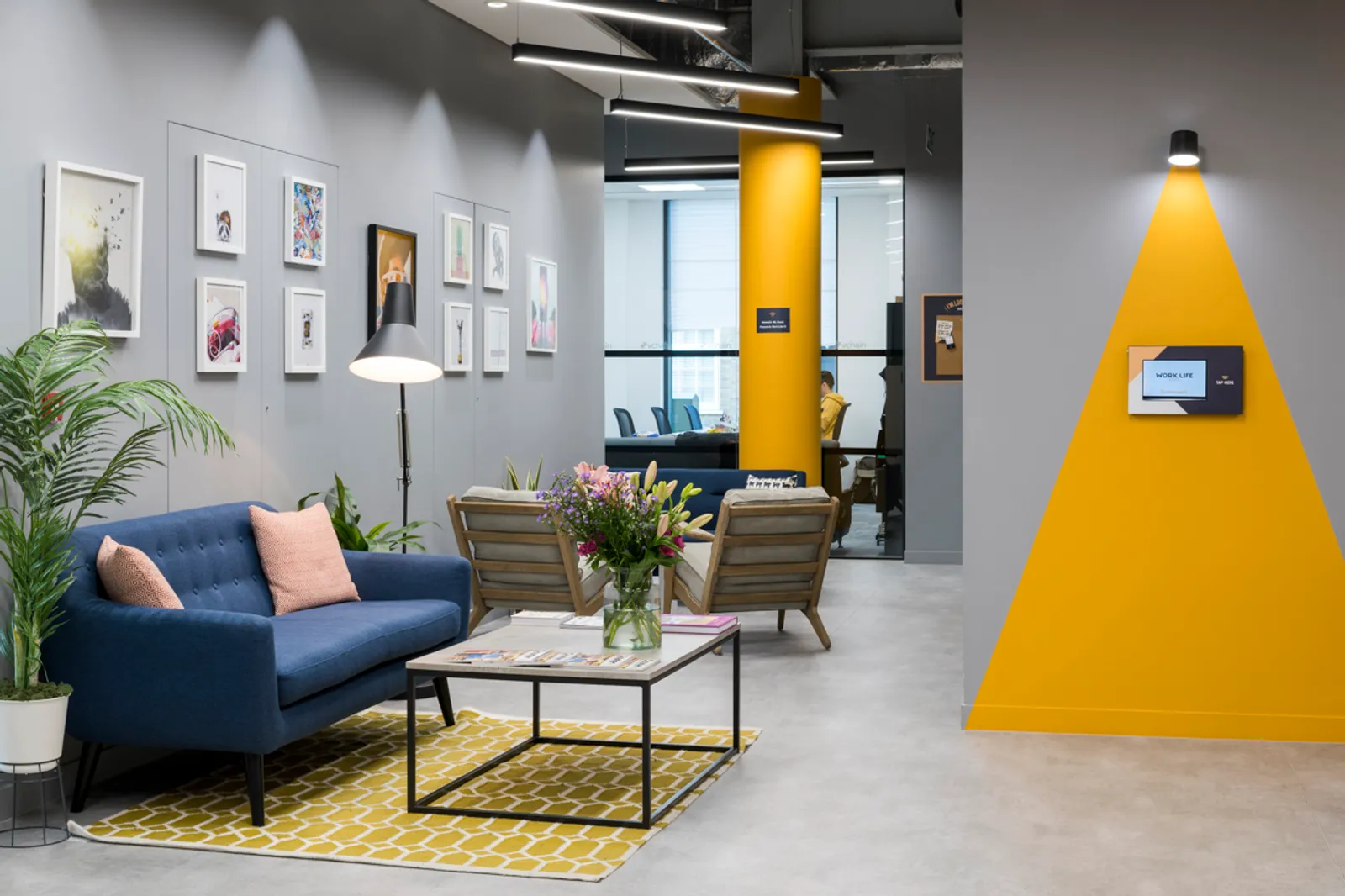 The agglomeration effect of workplaces
Coworking in the past relied on the so-called agglomeration effect of cities; it allowed startups, small firms and freelancers to enjoy the benefits of proximity and talent that come with cohabitation within the city. Also allowing larger firms the opportunity for the exchange of new ideas, whilst maintaining a presence in urban centres. That agglomeration effect isn't going away, despite what you may have heard.
This effect could also be rippling out to more rural locations. Market drivers will now be joined by the desire to offer local workspace to people in smaller towns and suburbs, so they don't have to spend as much time on the 7.14am to Waterloo or the 7:24am to Gare du Nord, but still get the benefits of going to work: Routine. Socialisation. A chance to leave the house. The need to shower... that kind of thing.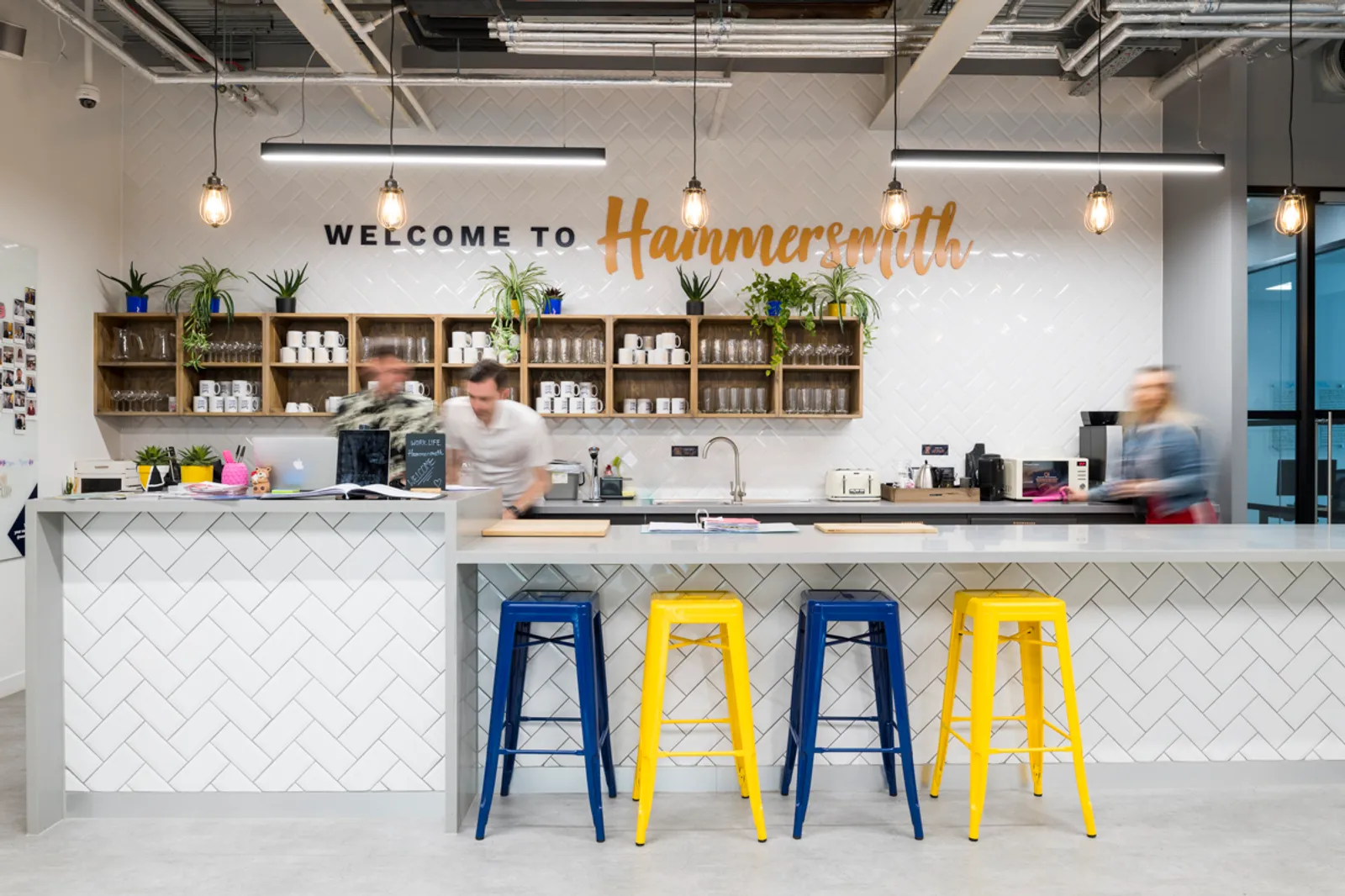 Coworking design considerations
This has social and economic implications, but it will also have knock-on effects for the way offices look and function. The changing role of the office will lead to a changing appearance, more akin to public spaces than traditional corporate space.
Bill Kerr, professor at Harvard Business School and co-director of its Managing the Future of Work initiative, thinks that the impact on coworking operators will depend on how successfully they can present themselves as healthy places. 'Some coworking spaces have set themselves apart as having world-class facilities. Historically that's been defined in terms of computing infrastructure and office furniture and peanuts and perks like that. I think increasingly they will also be defined in terms of the quality and health of the environment.' We already understand the impact of the office environments on workers productivity, but these design considerations are even more crucial as we encourage people back into co-working space following the pandemic.
As the co-working movement was well already underway before lockdown landed on us last year, we already know a thing or two about it. It will change everything, not just workplaces themselves - it will transform our lives at work and feed into the way cities and traditional offices develop.
Many organisations were startled by the apple landing on their heads, but now life has given them apples, they know what to do.
If you'd like to explore how Area can help you design a co-working space optimised for collaboration, productivity and flexible working, get in touch.