Our ambitious short-term and long-term targets have been validated by the

Science Based Target initiative

.
Fourfront Group – the parent company of Area, Sketch Studios and 360 Workplace – is taking an active role towards reducing its greenhouse gas (GHG) emissions and reaching net-zero emissions by 2050.
We're extremely proud to be one of the first UK companies in the construction industry to have science-based targets validated by Science Based Target initiative (SBTi) – confirming that our climate targets are in alignment with the Paris agreement, which sets the goal of limiting global warning to a maximum of 1.5°C from preindustrial levels. Climate change is the most urgent problem facing our planet today, and we've decided to take a step forward and commit to be part of the solution.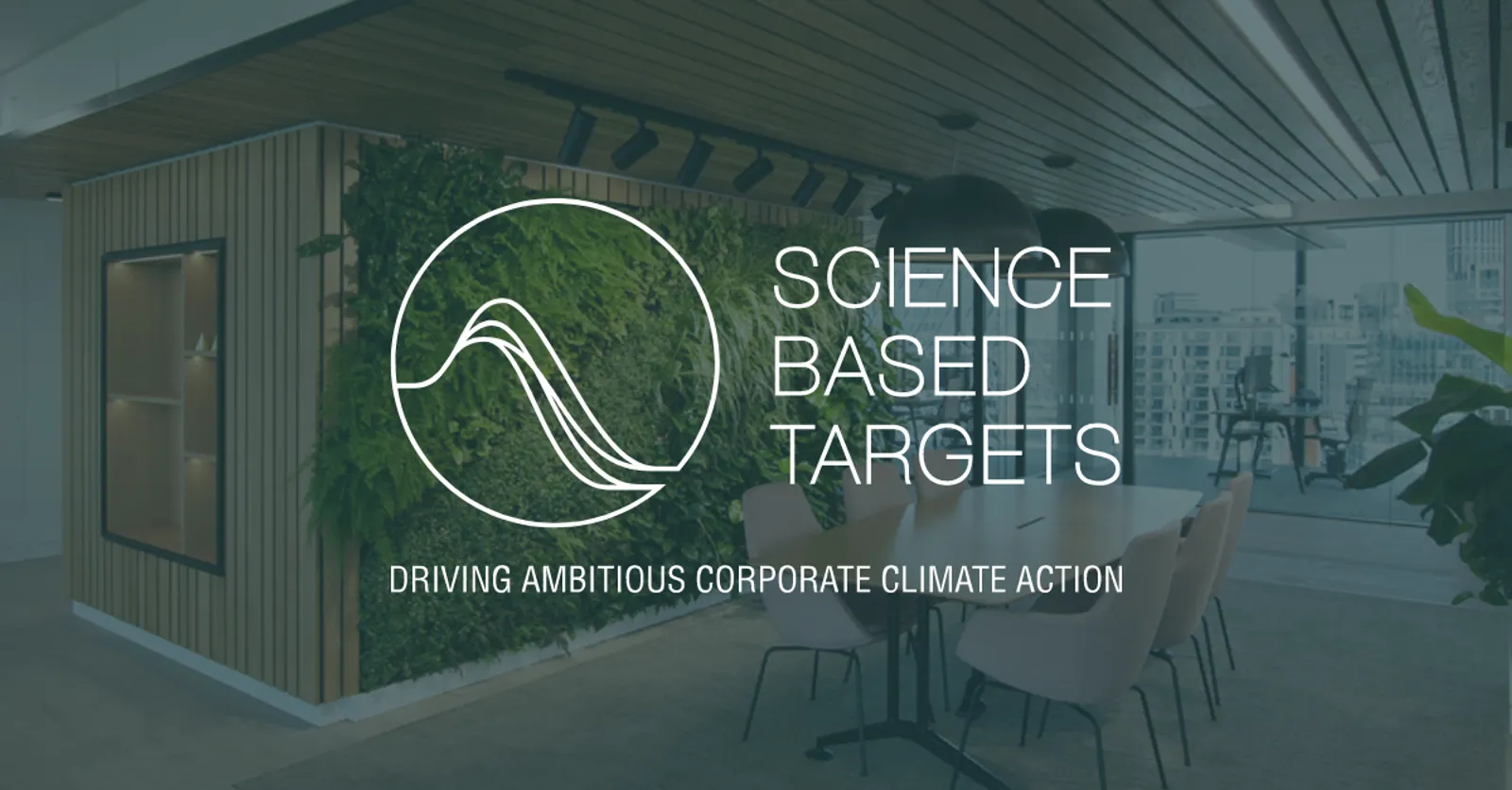 Who are the SBTi?
SBTi is a global body enabling businesses to set ambitious emissions reductions targets in line with the latest climate science. It is focused on empowering organisations to transition to a net-zero economy, halving emissions by 2030 and achieving net-zero emissions by 2050.
The SBTi is a partnership between Climate Disclosure Project (CDP), the United Nations Global Compact, World Resources Institute (WRI) and the World Wide Fund for Nature (WWF). The SBTi provides technical assistance and expert resources to companies who set science-based targets and brings together a team of experts to provide companies with independent assessment and validation of targets.
Our commitment
During the validation process, SBTi has reviewed extensive data and materials to confirm that both our short-term and long-term goals are aligned with science-based criteria.
In the short term, we have committed to reduce scope 1 and scope 2 GHG emission by 50% by 2030, and to measure and reduce our scope 3 emissions.
In the long-term, we have committed to reach net-zero GHG emissions across the value chain by 2050.
We must reduce emissions as much as possible throughout the value chain, collaborating closely with our clients, suppliers and partners to ensure we're reducing the negative impact on climate and the environment. Setting targets is just the starting point; we are now implementing changes to drive continual improvement and to ensure that sustainability is embedded throughout every stage of our business, from design, through construction and the use of our spaces.
SBTi will continue to monitor our commitment by reviewing our annual reports on our GHG emissions progress, confirming our commitment to this cause.
These targets set out a short-term emissions reduction pathway that will ultimately enable us to achieve our long-term net-zero aspirations.
"Setting and achieving goals aligned with the SBTi is a crucial step to reducing our impact on the climate and meeting our long-term sustainability goals. It also builds on our long-term commitment to protect the planet by reducing the impact of our operations, and wider supply chains, in partnership with our clients."
Duncan Morris – Head of Sustainability, Fourfront Group