Workplace MythBusters
2021 was the year of 'Office Obsession'. Conversations around the future workplace have become mainstream - It's fantastic that so many people are now interested in discussing how to improve workplace culture and enhance the space we work in. After all, that's what we're about!
But with so much information out there - how do we filter to the bits that truly matter? How can we expel 'Workplace Myths' and use this insight to make positive change?
The first step is to take a closer look at the ideas that are repeated so often that they become assumptions. Two examples are: the open plan office, and sitting down. Subjects that hit the news pre-COVID, and were headlined with oversimplified theories of how disastrous they were for people.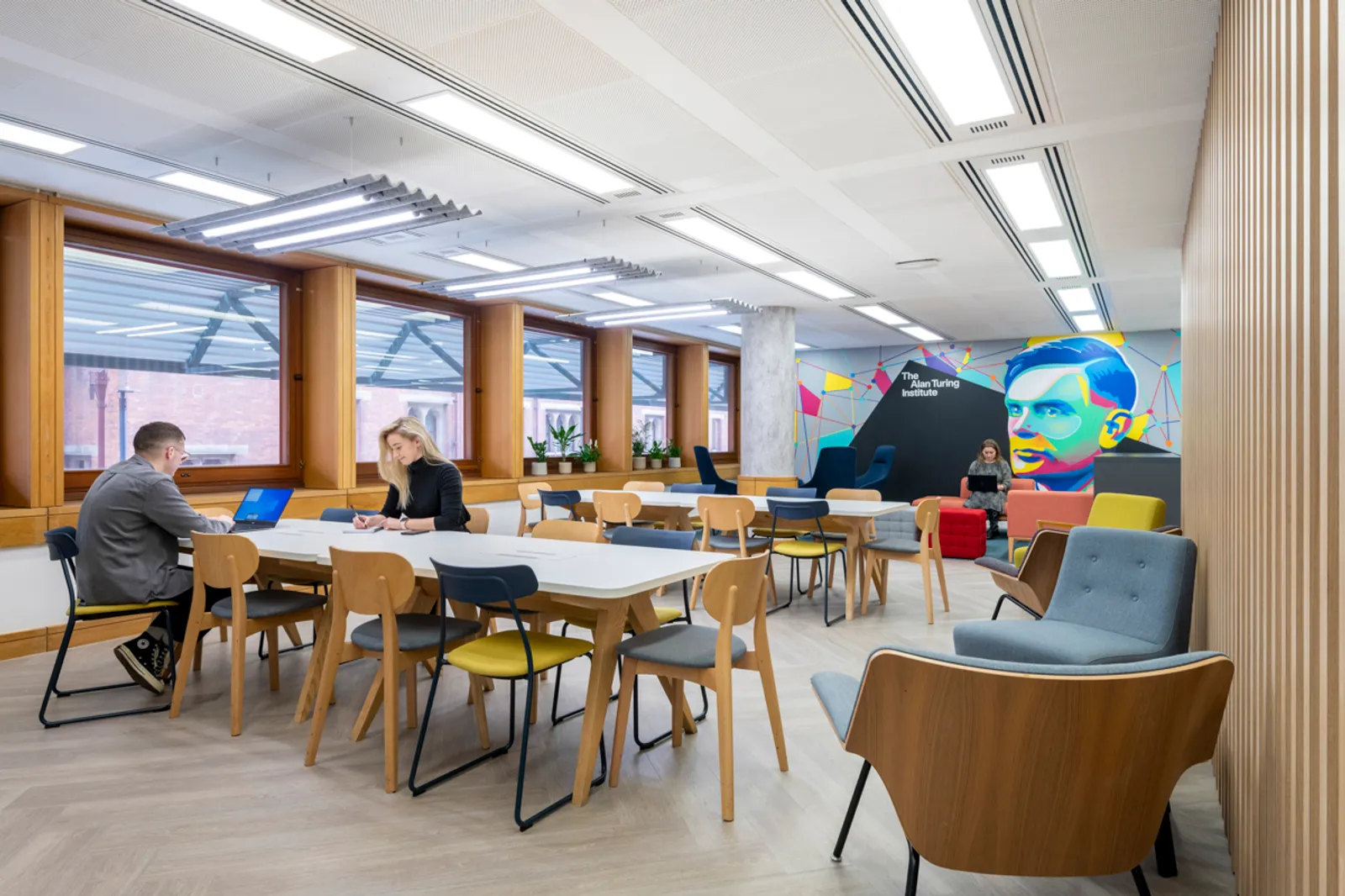 Office design for hybrid working
Many problems with an open plan office come about because people aren't given enough alternatives for when they need to escape the distraction of shared space.
Creating a workplace that motivates us to leave our homes will require a design approach focused on what drives behaviour, promotes human interaction and optimises effectiveness. An office design that features break out areas, phone booths and collaboration zones will offer an escape for those needing to connect with those working flexibly.
WORKTECH Academy's 2021 Trend Report delved into the 'phygital' office, and how businesses will have to develop omnichannel collaboration methods and tools. David Schwarz, Creative Leader and Founding Partner of New York design agency HUSH shares that "Everything can be redesigned to consider a future where experiences have to be both inspiring and safe, functional and experimental, in-person and virtual. We have to design what living in this dual reality will mean."
A good open plan design will consider white noise speakers, sound absorbing furniture choices and video conferences software; forming a blended space that creates a seamless experience across physical and virtual spheres.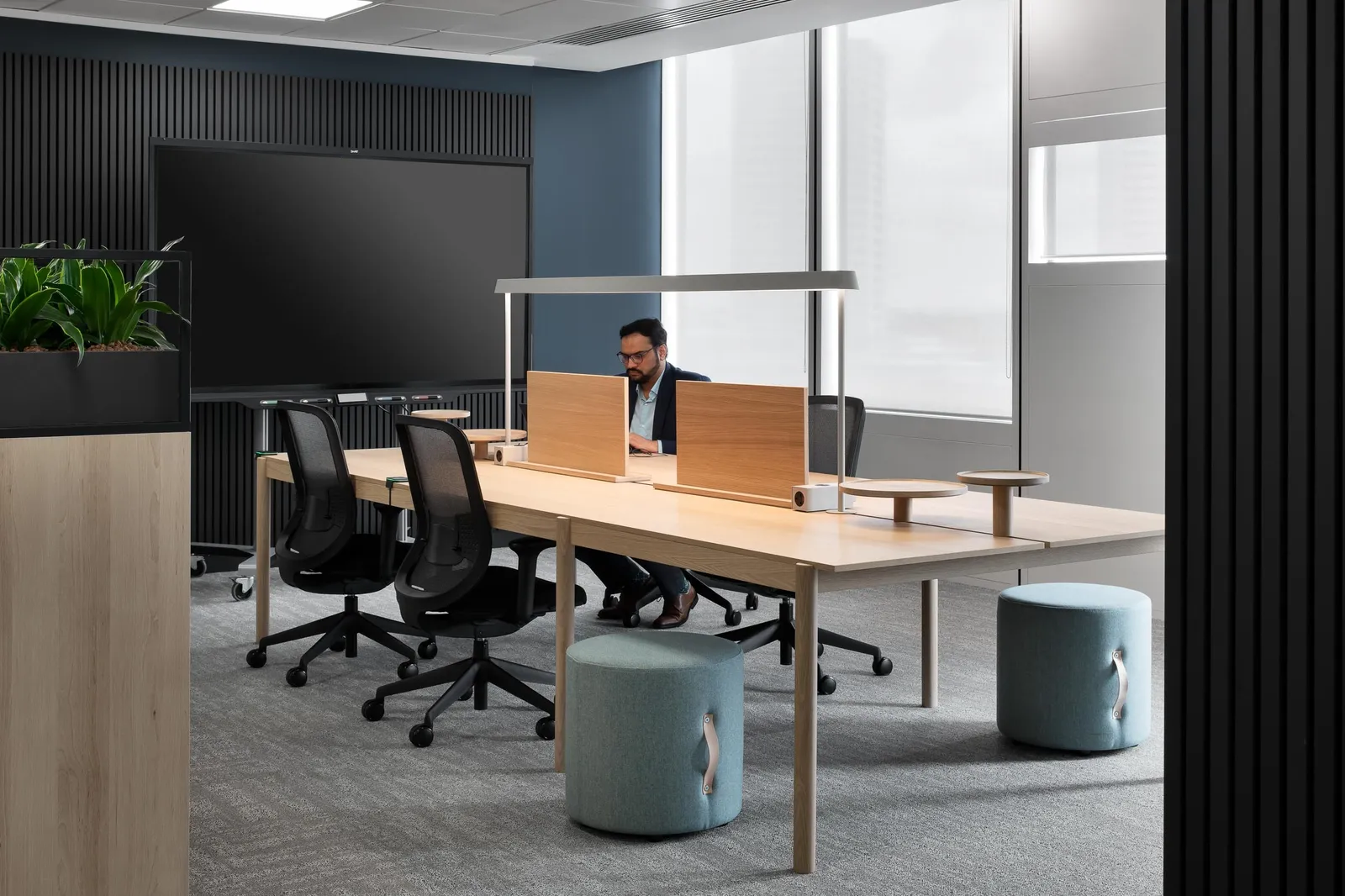 Returning to a healthy workplace
The second Office Obsession headline pre-COVID was that sitting is the new smoking - a catchy slogan that raised the profile of a real issue, but obscured its complexities. It wasn't enough to say that too much sitting was bad for you… the very act of sitting was fatal. Instead of scaring our workers with the prospect of a sedentary day at a bank desk, we should focus on creating an office space focused on wellbeing, with varied seating options - encouraging walking meetings, or perhaps considering an outdoor meeting space.
In a recent 'Healthy Hybrid' report by Vitality - 85% of homeworkers believe that taking employee health and wellbeing seriously will be important when considering their career prospects.
The report makes a number of recommendations, including:
Health and wellbeing needs to be included in company risk registers and prioritised at board level
Organisations should schedule 30 minutes a day for exercise to protect musculoskeletal health
Mandatory breaks and 'right to disconnect' policies are needed to protect hybrid workers from burnout and physical health issues.
The study offers a practical blueprint to help businesses deliver both inclusive productivity gains and a healthier, happier workforce. Mental health will remain the 'long lockdown' challenge, the report warns, with employers obliged to manage anxiety linked to a return to the office and employees seeking work that allows for a fit and healthy lifestyle.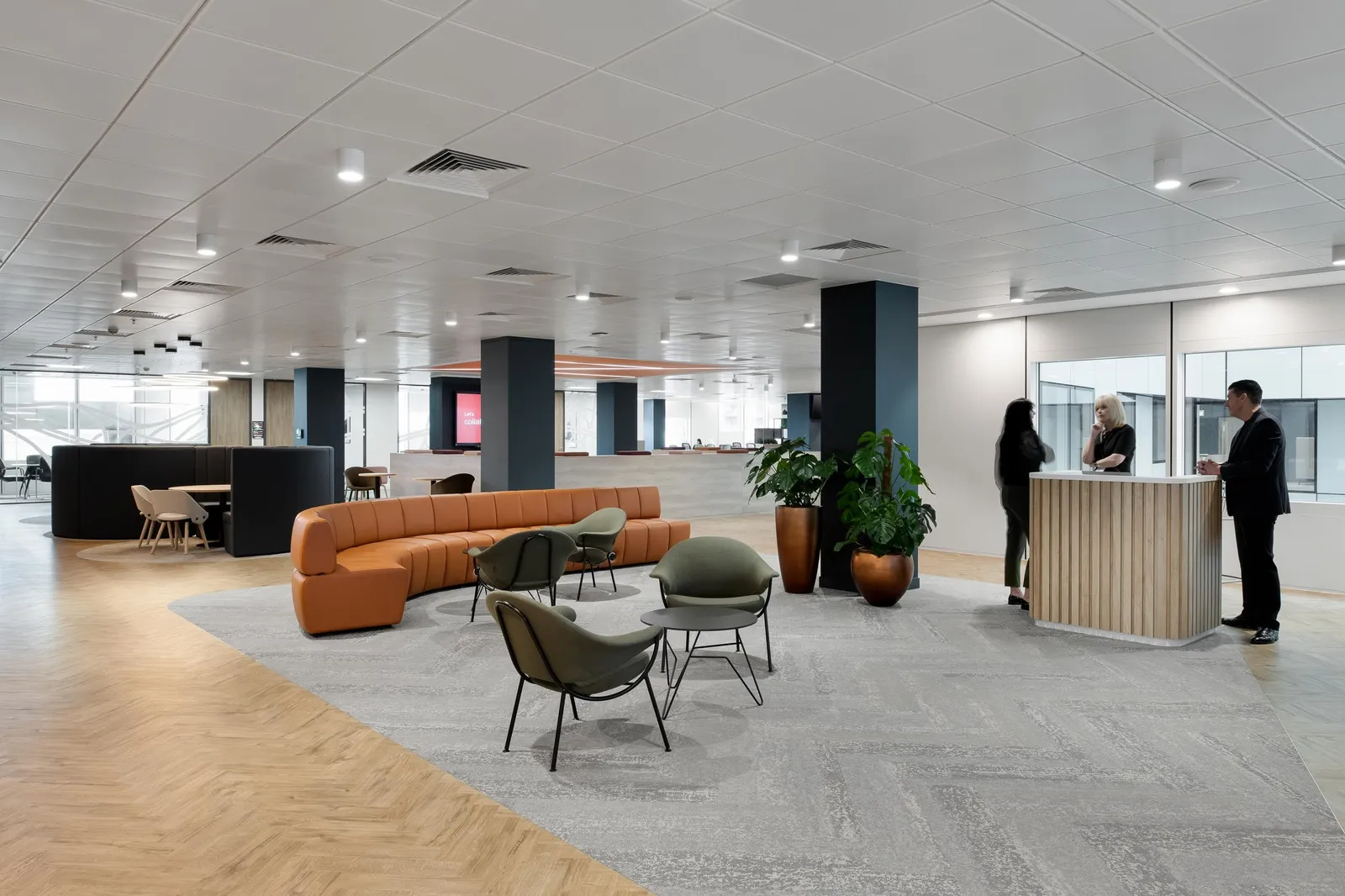 Future proofing for office moans!
The past year has side-lined these old 'moans', as we haven't been given the choice between office and home. And we shouldn't have to make that choice - because we can have both.
This is something Area have always been focussed on - we're excited about the re-energised conversations from organisations and workers alike. People have glimpsed something great about work and they are ready to seize the opportunity and act on it.
The workplace is changing - it never stands still. There is no 'one size fits all' solution to the many challenges and opportunities we face. Some of us may even find ourselves back in open plan offices, glad to be back with colleagues…. even if they drive us nuts at times.
If you'd like to explore how Area can help you design an open plan office optimised for collaboration, productivity and flexible working, get in touch.