We are thrilled to announce that two of our recent projects have been selected as finalists in the highly acclaimed London Construction Awards!
These awards celebrate the remarkable achievements, development, and innovation in the construction industry across the United Kingdom. It recognises outstanding creativity and innovation demonstrated during the design and planning phases of construction projects. We are honoured to be considered for these awards, showcasing our commitment to excellence and our passion for pushing the boundaries of interior design.
Oche The Strand
Elevating the Bar & Leisure Experience
Area's collaboration with The Social Gaming Group on their new Oche venue in London has secured us a place as finalists in the Project Design of the Year category. Oche The Strand, the brand's first flagship in the UK, has swiftly become one of the most sought-after social destinations, offering a unique dining experience intertwined with an innovative twist on the classic darts game.

At the core of our design concept for Oche was the notion of retreat and mystery, providing the foundation for our creative process. We aimed to create an environment that not only evokes a sense of seclusion and intrigue but also exudes luxury and elegance in every aspect of the space. Our attention to detail and commitment to crafting an immersive experience truly sets Oche apart. To delve deeper into this project, visit our case study.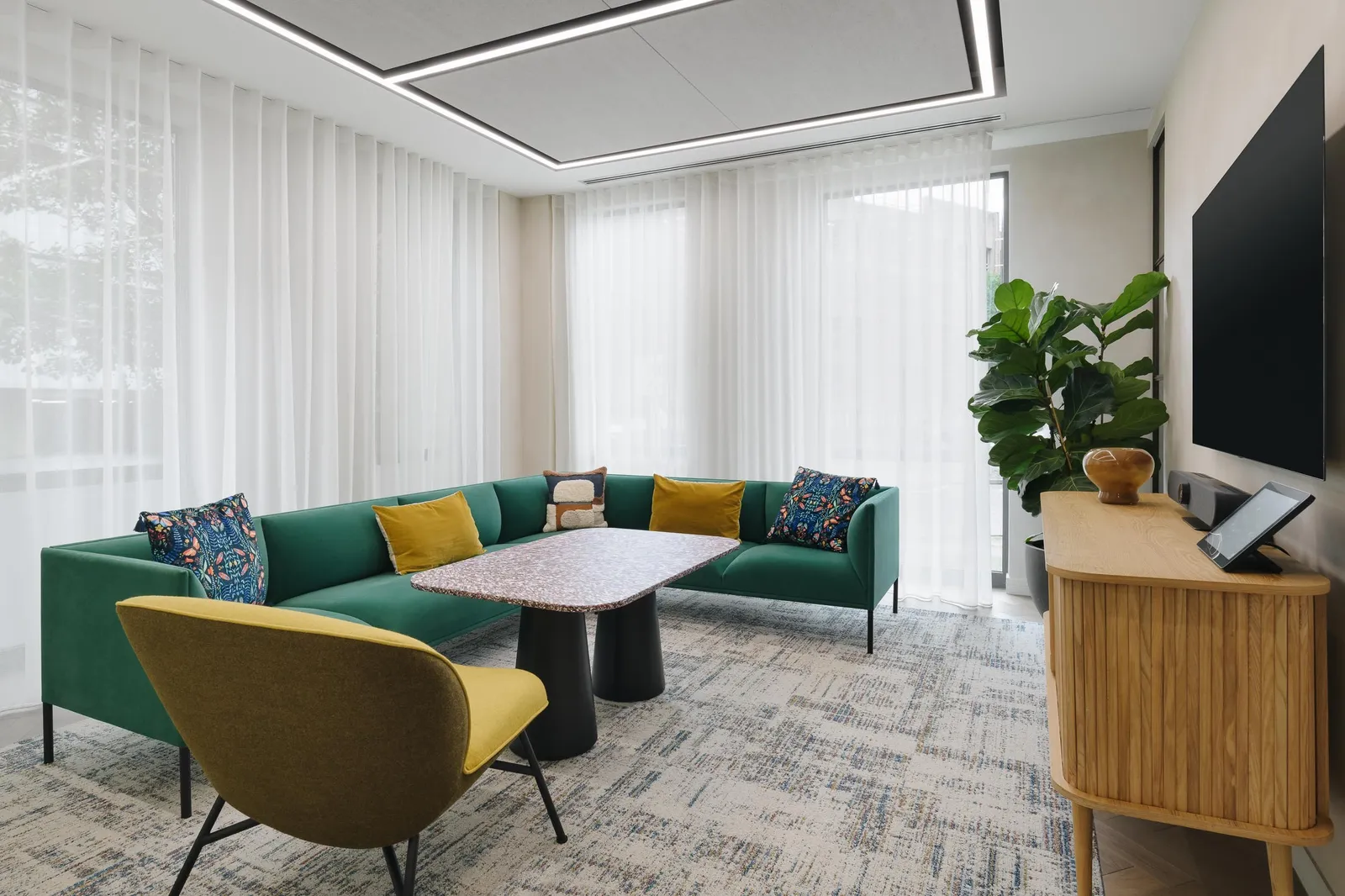 Windsor Studio
Showcasing a New Standard for Workplace Interiors
Our very own Windsor Studio has also been shortlisted in the Project Design of the Year category. The innovative design for our new HQ showcases our culture, values, and expertise in crafting bespoke workplace environments. This sustainable headquarters serves as a testament to our commitment to creating exceptional spaces that inspire productivity, well-being, and collaboration. Check out our case study for more information.
"In today's world of hybrid work, we appreciate that the workplace needs to deliver the very best for our people. It's not just a place of work, it's a space to collaborate, a space to engage with our clients and partners, a space to foster and develop our great culture. But most importantly it needs to be a destination for our people – a home away from home, where our people feel comfortable, thrive and have fun!"

- Gary Chandler, CEO, Area
Being recognised as finalists is a testament to our unwavering commitment to pushing boundaries, challenging conventions, and delivering exceptional interior design solutions. We are excited to join the industry's leading professionals at the awards ceremony on Friday 22nd September.