This year, we've completed a vast range of workplace strategy, design and fit-out projects for clients in over a dozen major cities - everywhere from Edinburgh to Budapest - and, crucially, in a landscape that has radically changed.
Working amidst a number of government updates, local lockdowns, health and safety restrictions and Brexit supply shortages, there has obviously been a shift in the way people think about the modern workspace - and what they expect from it.
One issue that stood out the most was how to preserve culture when the office environment has changed so much.
Deloitte's Return to Workplace Survey supports this trend, with "maintaining culture" coming up as the top employer concern when developing onsite/remote/hybrid office strategies.
Further research by PwC in January 2021 revealed that although 83% of the organisations surveyed rated their organisation's pivot towards remote working a success, only 5% thought their company culture would survive a permanent shift to remote working. And, 62% of those same executives believed their organisation would need 2-5 days a week to keep their culture alive.
Well, the good news is, workforces around Europe are managing to adapt and keep their culture alive. Here are the top lab workplace trends to look out for.
Our latest guide 'A Spotlight Series: Workplaces Across Europe' deep dives into all 6 trends, alongside 10 inspirational case studies and 1 ultimate method for planning a future-proofed workplaces in Europe. Download now!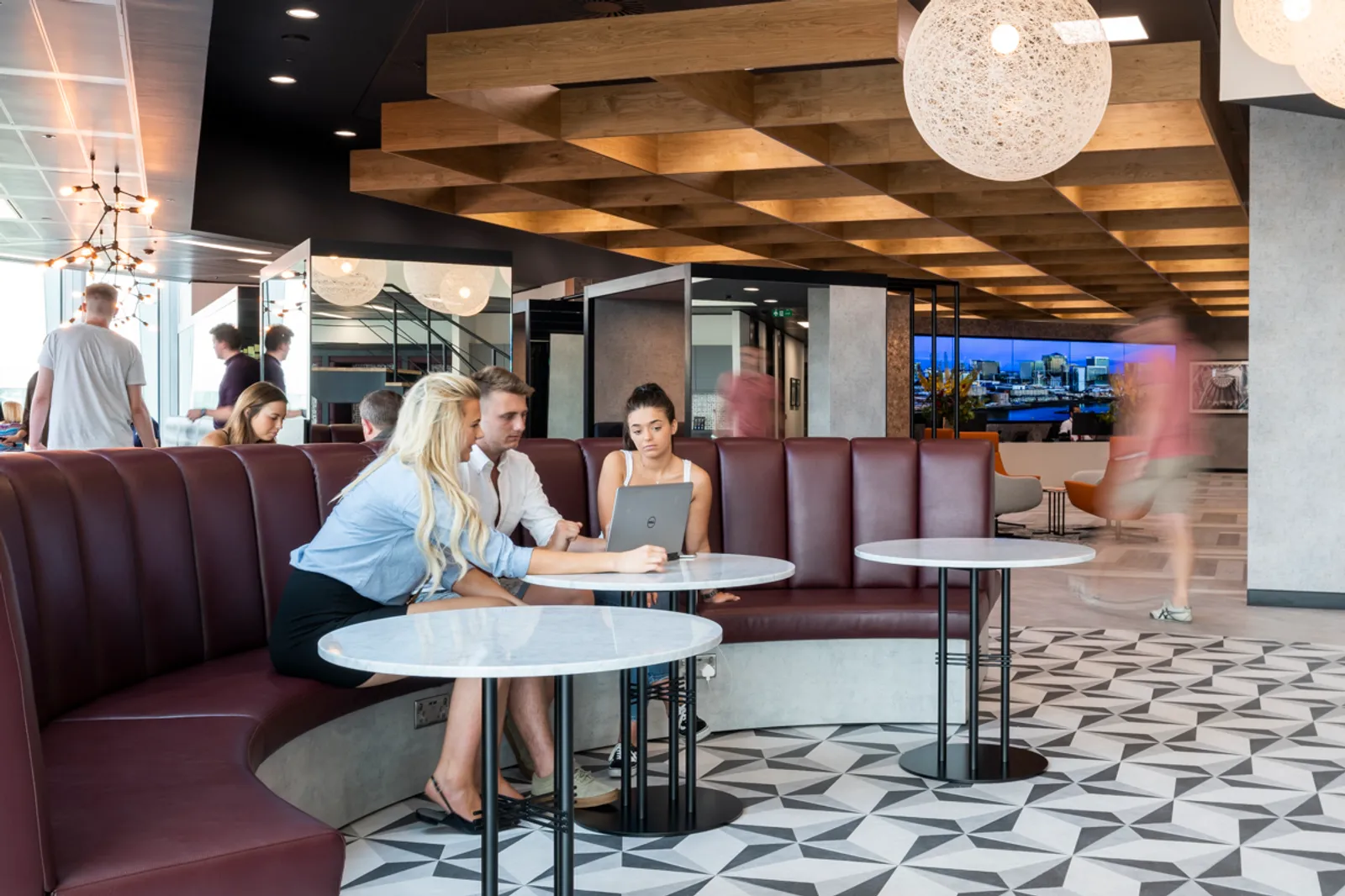 Trend #1: Relocating, upsizing or downsizing office spaces
When it comes to design, bigger isn't always better.
In 2021, seemingly untouchable giants like HSBC and Lloyds announced they'd be reducing office space due to falling profits and their staff choosing to work from home. Furthermore, an independent survey by Accumulate Capital of more than 500 senior decision-makers revealed 73% expect their business to downsize as a result of the pandemic.
And this is a trend that we've witnessed firsthand in Turkey. Spring 2020 triggered a cultural shift across the country. Consequently, many organisations sought to either relocate or downsize their office area. But this isn't seen as a downgrade. Instead, it's an opportunity to transform their offices into hybrid spaces -the future of modern workspaces.
But this isn't the full story. While some industries such as banking look to downsize their infrastructure, others are moving in the opposite direction. For example, many pharmaceutical companies are looking to relocate or construct brand new production facilities in Istanbul and the surrounding area.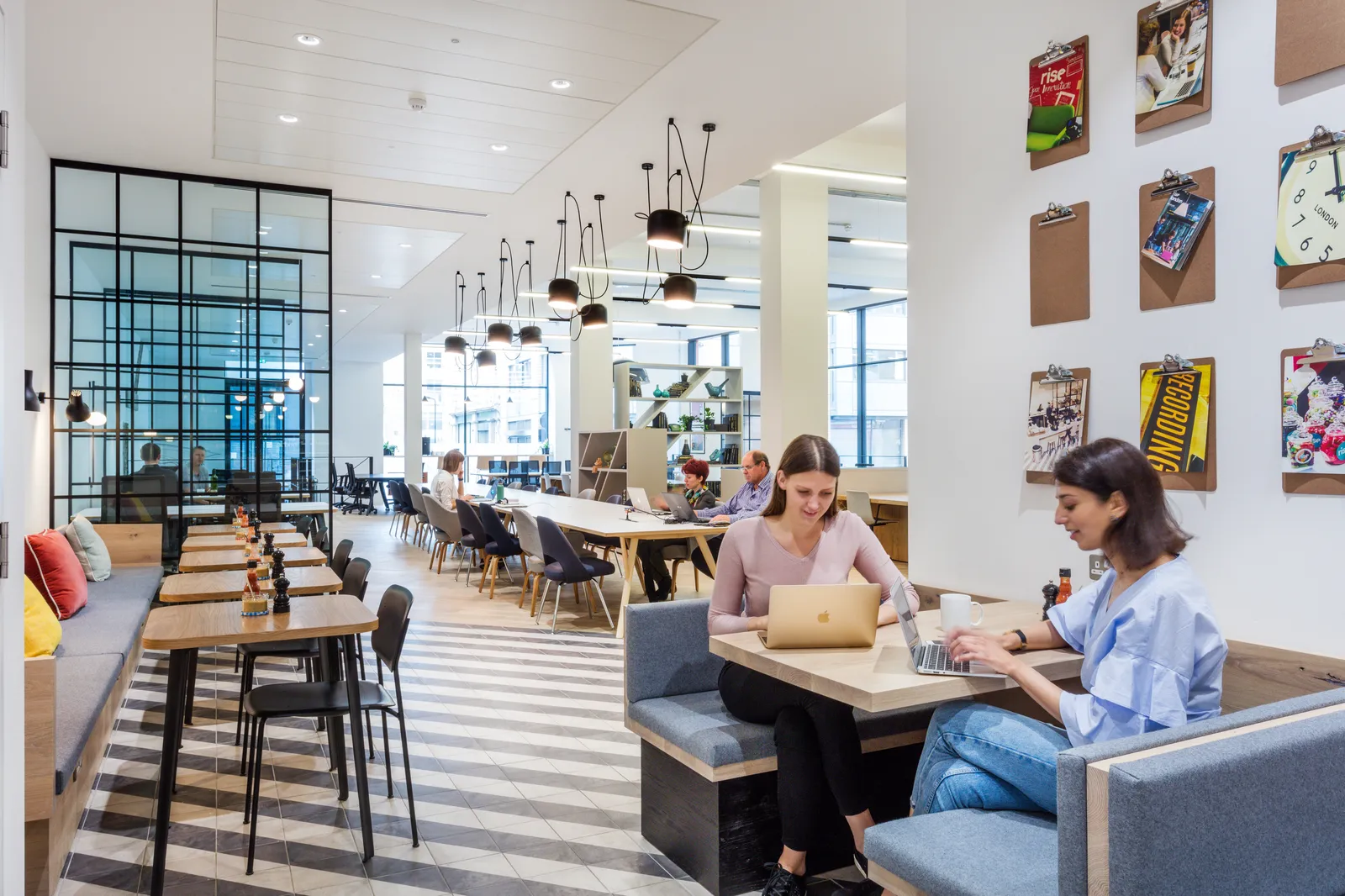 Trend #2: Demand for more flexible workspaces
Simply put: the future of work is flexible.
But traditionally when you think of flexible working, coworking offices spring to mind; spaces where professionals from all different walks of life could come together to network, collaborate or simply enjoy a little company while they chip away at their daily tasks.
Or at least they did pre-pandemic - and in massive numbers. In fact, it was estimated that there were almost 15,000 coworking sites around the world at the beginning of 2019 (Us&Co).
But this concept's taken on a much different meaning today.
Because although the appetite for coworking is recovering, "flexible" in a future-working world means creating spaces where staff can collaborate comfortably from wherever they are. What's more, it means balancing work life with wellbeing when they are in the office.
In Czechia, attitudes towards flexible working spaces have changed dramatically over the past year. Employers are now thinking much more positively about changing these environments - once unimaginable for many.
And a major catalyst for change has come from a relatively minor detail: the office desk.
With the concept of individuals operating at their desks evolving, there's a greater demand for complex workspace solutions. Consequently, premises need to adapt to what people really need from their company's headquarters. That means new zones for cooperation, mutual meetings, equipment for hybrid cooperation and spaces for creative work. But more than that, there's an appetite for quiet zones to relax in and places that allow deep concentrated work.
But hybrid work isn't an option for everyone - It's easy to forget that when we couldn't leave the house for more than an hour, some businesses couldn't work from home at all.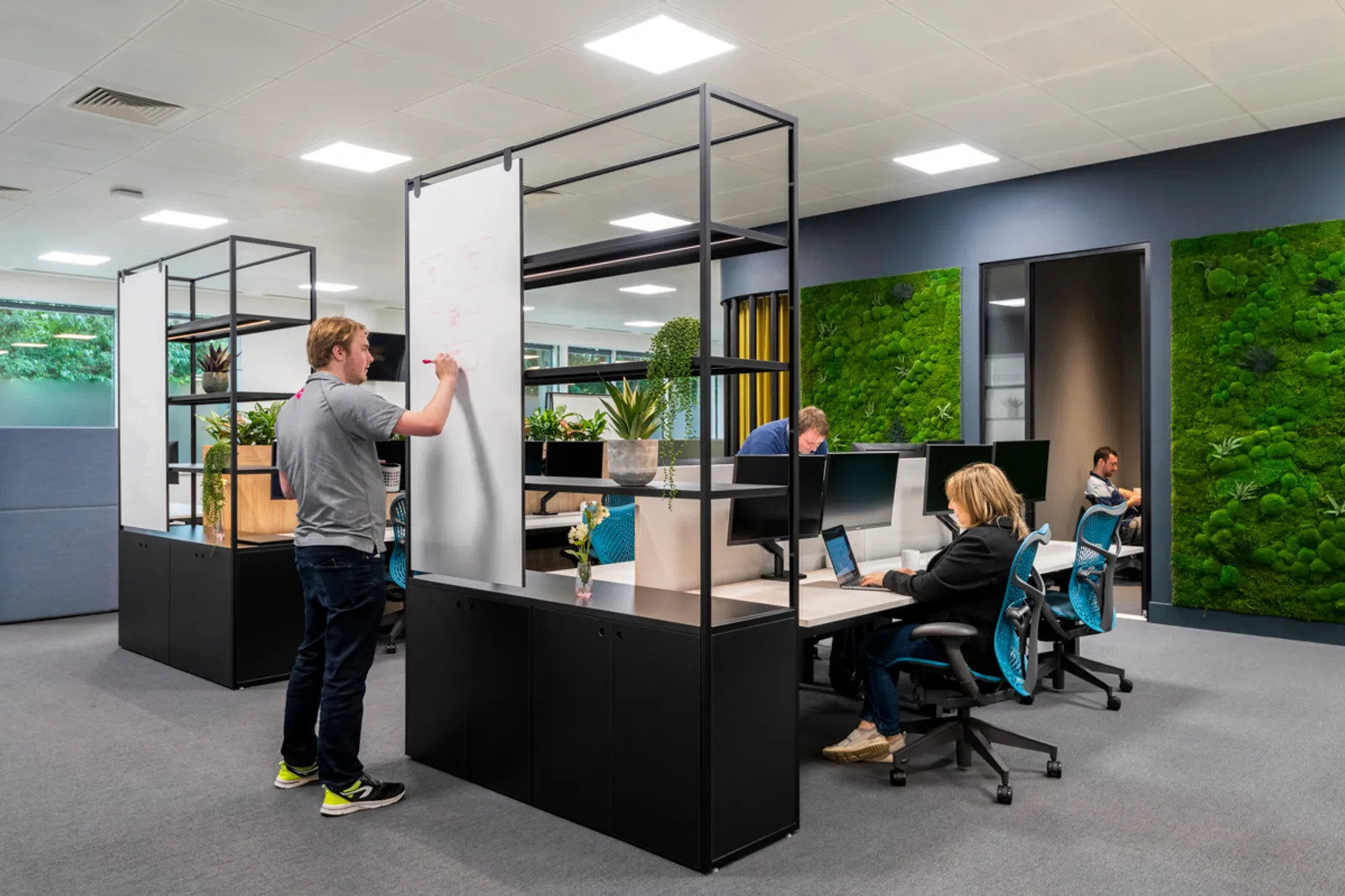 Trend #3: Redesigning businesses that can't work remotely
Although the proportion of people working from home more than doubled in 2020, it remained a minority of overall workers - in the UK, anyway.
Because according to the Office for National Statistics (ONS), only a quarter of people (25.9%) had worked from home in the week before they responded to the annual population survey. This was compared with 12.4% of workers who reportedly worked from home in 2019.
Makes sense with all of the work that needed to be done to combat the crisis; some jobs just couldn't be done at home.
Areas that have seen a real boom are the pharmaceutical and light industrial sectors. Obviously, this is due to heavy investment in vaccine production and other critical supply chains which couldn't work remotely through the pandemic. Consequently, our clients have invested heavily in the expansion of manufacturing capacities - with support from the local government - to meet high demand from the growing biopharmaceuticals market. This has been crucial in supporting the response to COVID-19 and vaccination programmes.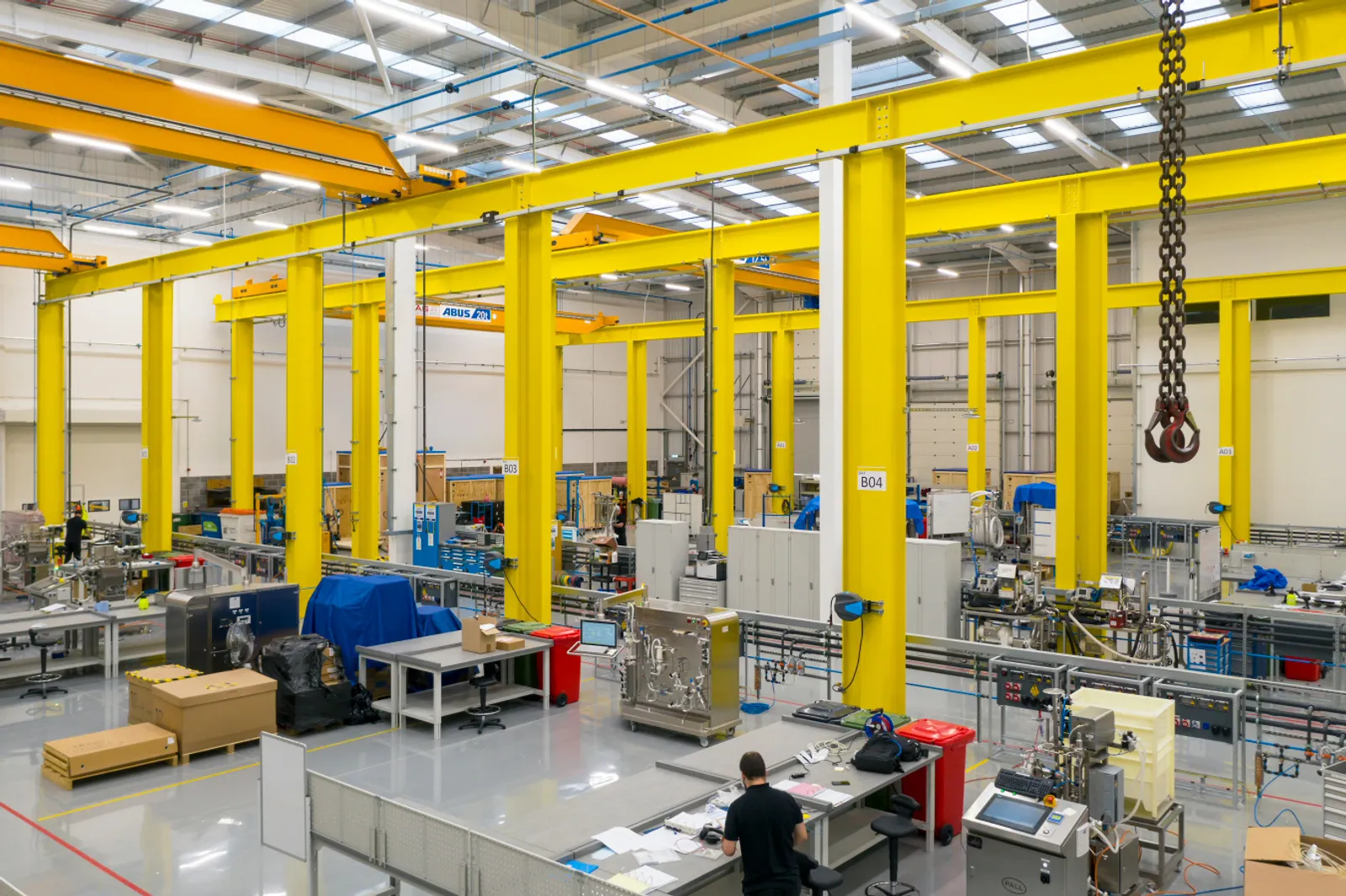 Trend #4: Turning tired infrastructure into innovative tech
Every industry is experiencing a need to adapt.
But looking at our future's new and exciting office spaces, this change isn't entirely negative.
In Romania, retail and construction actually registered significant growth. According to the National Institute of Statistics, these two industries hired over 60,000 employees last year. But on the flip side, agriculture and manufacturing have reduced their workforce by around 100,000 employees each.
Romania is one of the leading countries for IT software development and technology-based companies are also experiencing significant growth.
The country's technical talent pool, broadband access and low cost of living have positioned it as an innovator in a digital-first era. In fact, 2020 saw the launch of a whopping 58 startups that raised funding of €30.39 million, according to a new report from long-time How To Web.
And the key to success? Working with what you've already got; transforming tired infrastructure into innovative tech.
Trend #5: Office refits rise as culture changes
German design is famous for its functional aesthetic, however we are seeing a more playful and liberal use of space coming to the forefront. From airports turned into leisure parks and abandoned buildings becoming bars, the country is a pioneer when it comes to reusing space.
And this goes for retail too. As a great number of stores lay vacant after several shutdowns in 2020 and 2021, many landlords are now offering favourable contracts to new tenants from the retail sector. Consequently, new fashion cosmetics retailers and fitness centres are now opening in prime locations - and at moderate rental costs.
But this isn't the only change happening in the streets of Germany.
As workplace culture continues to shift and evolve, innovative office refits are now booming too.
Germany is seeing many companies reduce their workplaces, sublease spaces and create hybrid offices. Crucially, more and more companies are creating diverse, appealing and restful working landscapes for their employees, instead of large open-space offices. There's been a monumental shift from cellularised and hierarchical environments, to dynamic activity-based workplaces.
Understandably, investments that were planned for the last 1-5 years in both office and retail sectors were postponed in 2020. But now that economic confidence is growing, so too are investments in construction.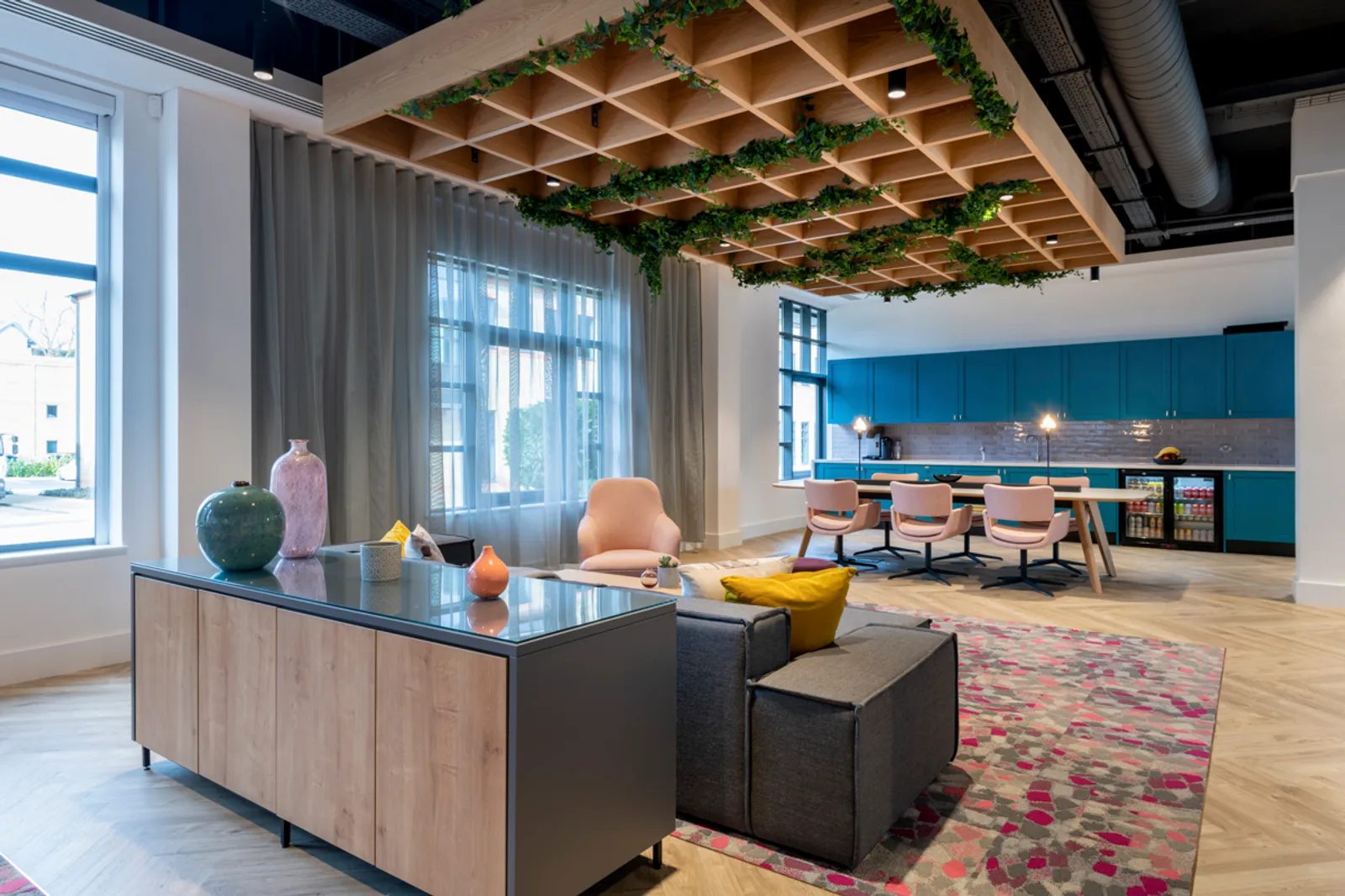 Trend #6: Hotel industry and private rental sector investments
An unforgettable meal or a comfortable night's stay away; two luxuries that can't be taken for granted anymore.
Because although government incentives like the UK's Eat Out To Help Out ensured many restaurants and bars survived during the pandemic, this wasn't a long-term fix.
Worryingly, a survey by the British Beer and Pub Association, the British Institute of Innkeeping and UK Hospitality trade bodies of 446 UK businesses (representing over 20,000 venues) found that 72% of firms "expect to become unviable and close in 2021".
Hotels haven't had it much easier either.
Research by McKinsey & Company into the US hotel market suggests that recovery to pre-COVID-19 levels could take until 2023—or later.
But one country that's starting to see investment growth in this industry already is Poland.
Interestingly, Poland's hotel market is evolving very similarly to their offices. Sure, a lot of new investments had been stopped, but they're now starting to be relaunched. Particularly, looking at older hotels, the life cycle of hospitality investments hasn't changed - there's still a need to redesign and rebuild many of them. So now we're seeing a lot of new hospitality construction projects on the market. What's more, the private rental sector (PRS) is beginning to boom in Poland too. This is because many of the top residential developers have started projects dedicated to long term rent. Positively, they've announced tens of thousands of new apartments will be available in the next few years