During the 2021 GCUC conference, delegates from Area, 360 Workplace, Orega and Work.Life discussed how the changing role of the office will impact how we design and use workspaces.
These are uncertain times, so how can we design workspaces for the future? The past two years alone have seen working from home shift from novelty to norm – a role reversal in which working from the office is now the novelty for many. Companies have questioned whether they need offices at all, or at least the huge HQs they inhabited pre-pandemic.
It's against this backdrop that members of Area and 360 Workplace contributed to a panel discussion at the recent Global Coworking Unconference Conference (GCUC). Presenter James Geekie, Group Design Director of Area; and moderator Guenaelle Watson, Managing Director of 360 Workplace; were joined by Zach Douglas, Cofounder of flexible workspace provider provider Orega; and David Kosky, Cofounder of coworking provider Work.Life, to analyse how offices must evolve with occupants needs – and what that means for their design.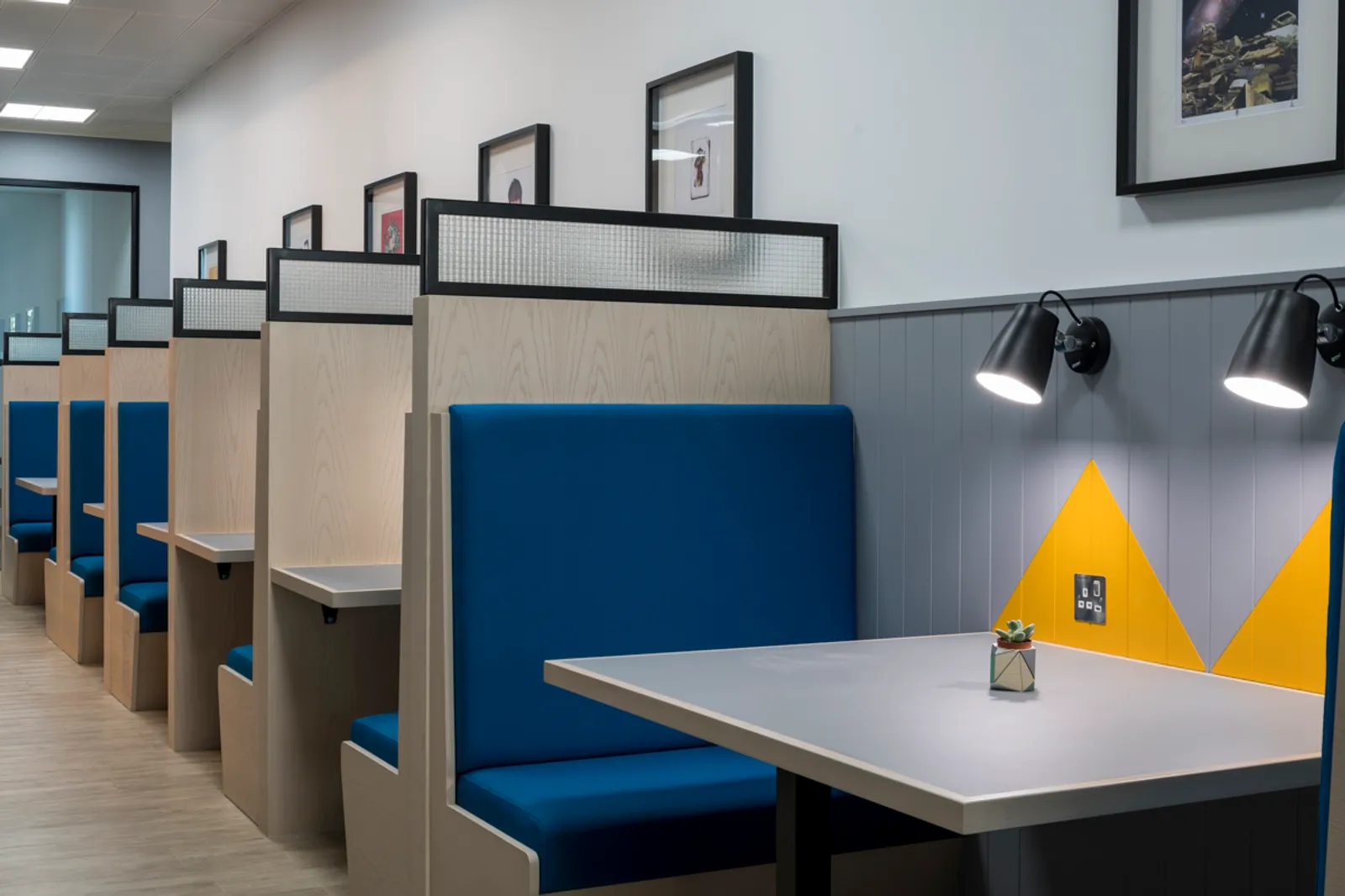 Back to the beginning
'How do you design a great space if you don't understand the real reason you're doing it?' asked Geekie. In short: first you need to understand your client base. For this reason, Area has remodelled the way it talks to its clients, engaging with them early to 'talk them through the rough seas of assessing priorities'. Geekie shared snippets of Area's engagement framework, which begins with creating a strong foundation. Area breaks down the 'foundation' into three subcategories. 'Essence' is about understanding why a business does what it does, 'culture' connects to why staff are attracted to – and stay – with a particular company, and 'future' means understanding where that company wants to go and within which timeframes.
The pandemic actually instigated this process of self-(re)discovery for many. Douglas said that during this period, Orega was forced to reflect on its purpose and viability, which led to a rebrand. 'We've always been a subliminal brand – we are typically a white label inside our buildings, and our branding is for our sales and marketing to our end-user customers, as well as to the landlords that we work on behalf of . . . [We] commission[ed] a survey of 2,000 office workers and 500 decision-makers. And the purpose of that was to tease out of the results that would define our business for the next 24 to 36 months from that process. And we've begun putting in place various changes, and rolling out different looks and feels and strategies as a result.'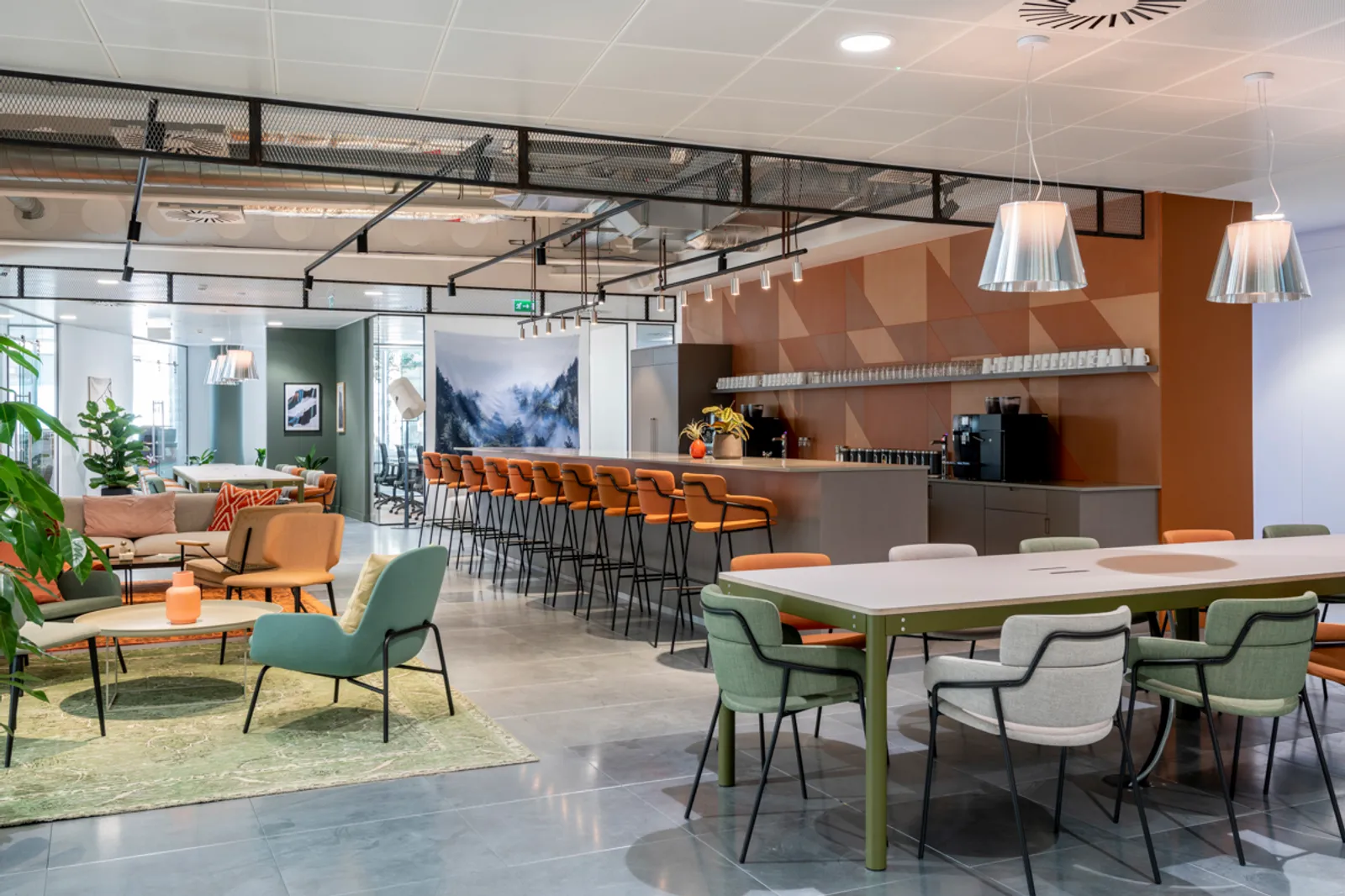 The future is flexible
Flexibility has become one of the buzzwords for future-proofing offices. And, with arguably even more uncertainty surrounding the physical workspace in the wake of the pandemic, the need to think flexibly will continue to be crucial. As Geekie said: 'We can't predict the future, we don't have [a] crystal ball. So, I would say: Be prepared to be flexible and be able to adapt your space.'
For example, as part of its engagement framework, Area asks how easy a job would be to both construct and deconstruct. 'We have a responsibility to look at the materials that we're using,' said Geekie, referring to the disparity between material lifecycles and the length of building leases. 'Flexibility attached to the future is really important . . . We [also] talk a lot about modifying spaces to be able to do different types of activities in them, rather than to say that room or that space is only for that activity.'
Kosky agreed that it's important to not only think about what your space will look like, but also how it can change. 'One of the things that we do is [that] our partitioning will go from the top of the raised floor to the bottom of a suspended ceiling. We'll then apply more flexible soundproofing and insulation above that to make sure that when we take a partition out, we haven't destroyed the floors and ceilings, so that we can start to open up space or close up space depending on demand.'
From efficiency to community
Douglas painted a picture of the recent past. 'If you go back to the late '90s, it was about getting as much office space left and right of a corridor as you possibly could, because that drove efficiency and therefore income, and that's what people wanted . . . They didn't care about what was outside as long as they didn't have to go too far to make a cup of tea.' Now, though, there's more demand than ever for communal spaces. A few decades ago, said Kosky, common spaces would have accounted for around 20 percent of such a building; now it's over 30 per cent.
This upward tick is further proof that people still want to connect in real life. Kosky believes we will still have HQs, even if they're smaller. '[Companies] want people to get together . . . It's very hard to build a culture when people are not together.'
Prioritising wellbeing – of people and the planet
To be great places to work, offices must consider the wellbeing of their inhabitants – from the flow of air to the temperature to the quality of light. And, since the built environment accounts for around 40 per cent of global carbon emissions, it's clear that sustainability needs to be a core consideration for future workplaces.
Geekie suggested taking clues from some of the more progressive retailers in our midst, such as Patagonia. '[Sustainability] is absolutely relevant . . . but I think we're still learning how to go about it at the moment. I think we're on the start of the journey . . . It shouldn't be a choice. It's just something we must do.'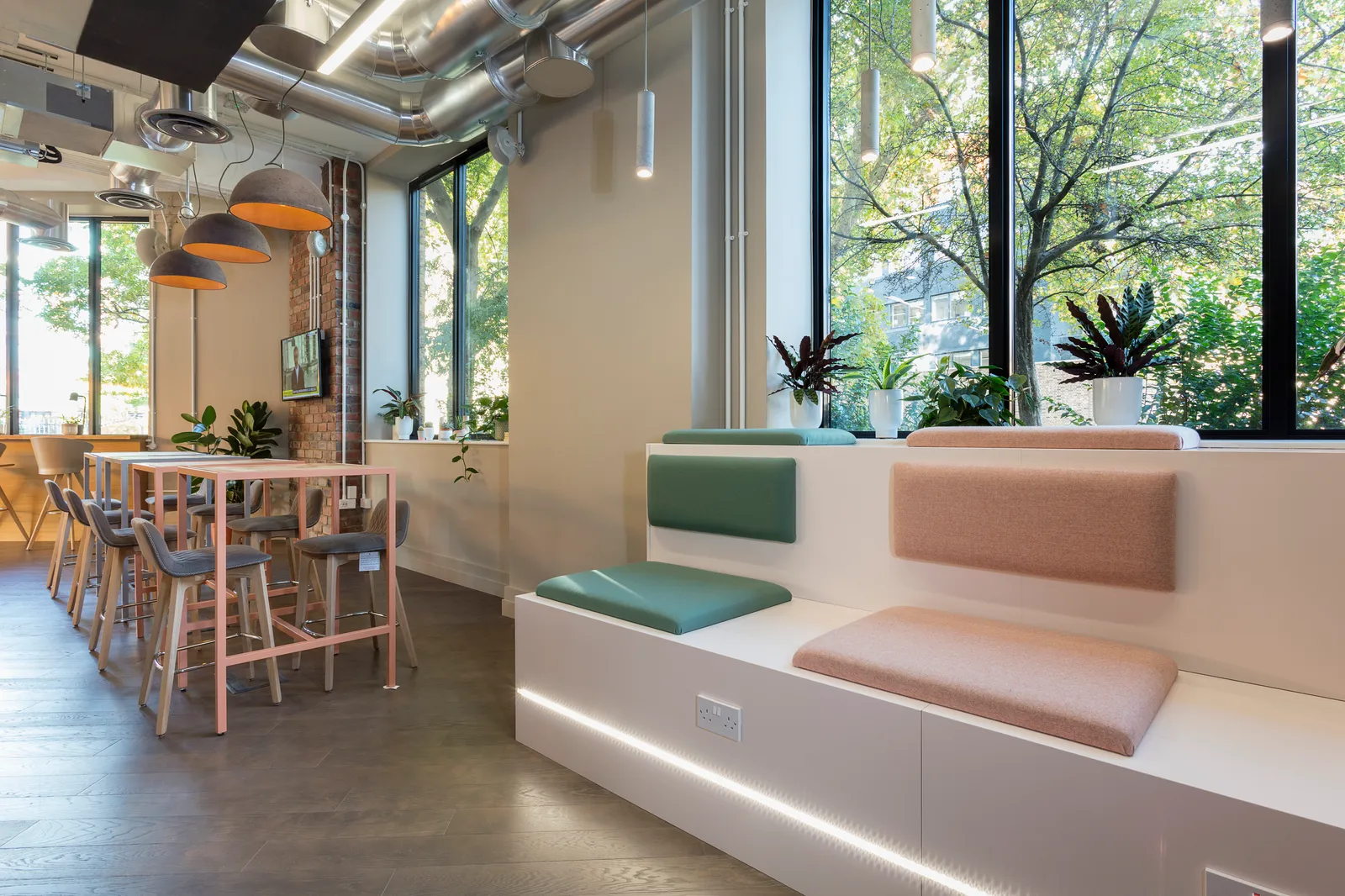 Digital connectivity is here to stay
Technology needs to facilitate working across multiple locations, expressed Geekie, whether they be in one building, between home and office, or even further afield. This work-from-anywhere revolution has had a knock-on effect for the design of spaces. 'The way people use [our spaces] has changed,' said Kosky, explaining how Work.Life has had to swiftly respond to the rapid increase in demand for private spaces for individual video calls by putting video conferencing in all its meeting rooms. 'Historically you'd have most people working quietly on their laptops, but now lots more people are taking video calls so that's put a real drain [on resources].' Although Work.Life already had a lot of private phone booths in its workspaces, its new offerings require even more. 'There's obviously a limit to how many individual private booths we can offer, so now we've put in more semi-private acoustically-treated spaces so people can take calls.'
And that's without even mentioning advances in digital connectivity. Kosky brought up Facebook's development of software for the metaverse, which will allow people to share virtual spaces for meetings. 'It's early days, but if followed through, eventually the technology [Horizon Workrooms] [will become] indistinguishable from reality . . . like you're actually sitting with the person.' Although we might not see such uses implemented for a while yet, Kosky believes they hold huge potential. '[These technologies have] the ability to really disrupt offices. I think we're probably 10, 15, 20 years away from it, but it is definitely coming.'
Summarising the discussion, Watson said that 'companies should stop trying to predict the future. The future is not a fixed place. It can be shaped and designed. Organisations should not just think about how to prepare for the future, but how they might act to actively shape the future they want.'