Empowering Growth and Social Responsibility - A Mid-Year Update
As the first half of the year comes to a close, Fourfront Group is pleased to present its mid-year performance update. With a strong financial position, a robust project pipeline, a commitment to social responsibility, and a focus on growth, we continue to excel in the industry. Additionally, the wider group has made significant strides in expanding its team, enhancing its service offerings, and achieving recognition for its outstanding projects. Let's highlight some of the noteworthy achievements over the past six months.
Surpassing Expectations and Driving Growth
Fourfront Group has exceeded expectations in the first half of the year, surpassing budget by an impressive 15%. Furthermore, the company has witnessed remarkable growth, with over 40% increase in performance compared to the same period last year. These results demonstrate our ability to consistently deliver value and meet client expectations.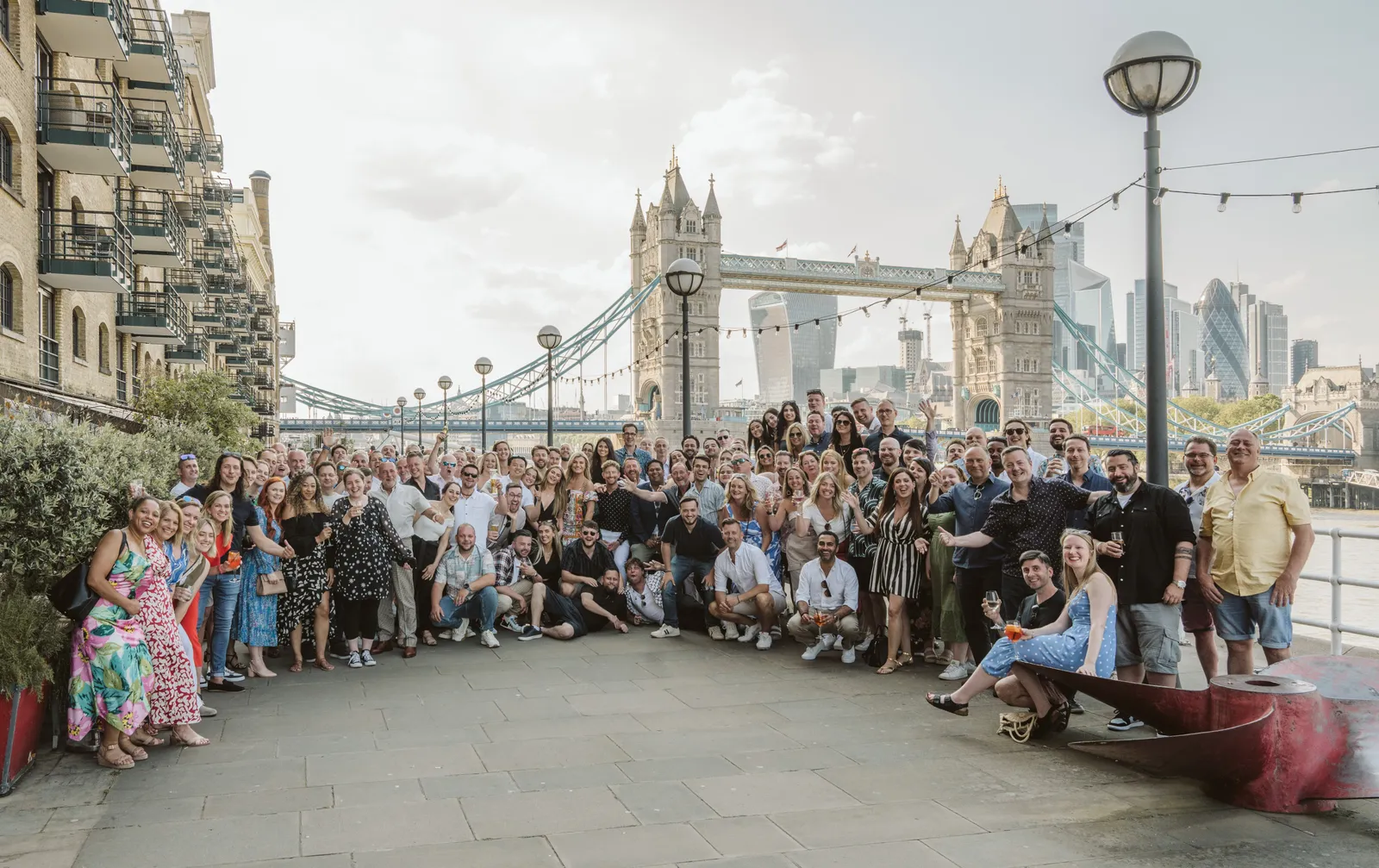 Fuelling Success and Client Partnerships
Area, Sketch Studios, and 360 Workplace, the companies under the umbrella of Fourfront Group, have solidified their position as industry leaders by securing numerous notable projects. Collaborations with esteemed clients such as Orega, Kingsbridge Estates, TD SYNNEX, Premier Foods, Jaguar Land Rover, Deloitte, Dassault, Vertex, Leonardo, and TJX are testimony to our trusted expertise and commitment to delivering exceptional spaces. The acquisition of major framework agreements with Deloitte is a significant milestone for both Area and Sketch Studios, solidifying their position as preferred partners.

Commitment to Social Responsibility
Fourfront Group continues to prioritise social responsibility and sustainability. Earlier this year, we achieved the prestigious B Corp Certification – made even more special knowing we are one of the first in our industry to achieve this endorsement – highlighting our commitment to meeting rigorous standards of social and environmental performance, transparency, and accountability. We have also set Science-Based Targets, outlining our goals to reduce greenhouse gas emissions and contribute to mitigating climate change. Additionally, Fourfront Group has been accredited as a Living Wage Employer and has received the prestigious ROSPA Award for our commitment to Health and Safety.
New Sectors and Growth Areas
We have identified new sectors and growth areas to expand our reach and capabilities. Area is making strides in the Life Sciences and Controlled Environments sector, catering to the specialised needs of scientific research facilities. Additionally, European expansion remains a priority for Area, while Sketch Studios has ventured into the modest fitout and refurbishment services under the new 'Sketch Works' offering. 360 Workplace has expanded its service offerings to include Technology Consulting services, enabling clients to leverage Fourfront Groups' expertise in workplace technology.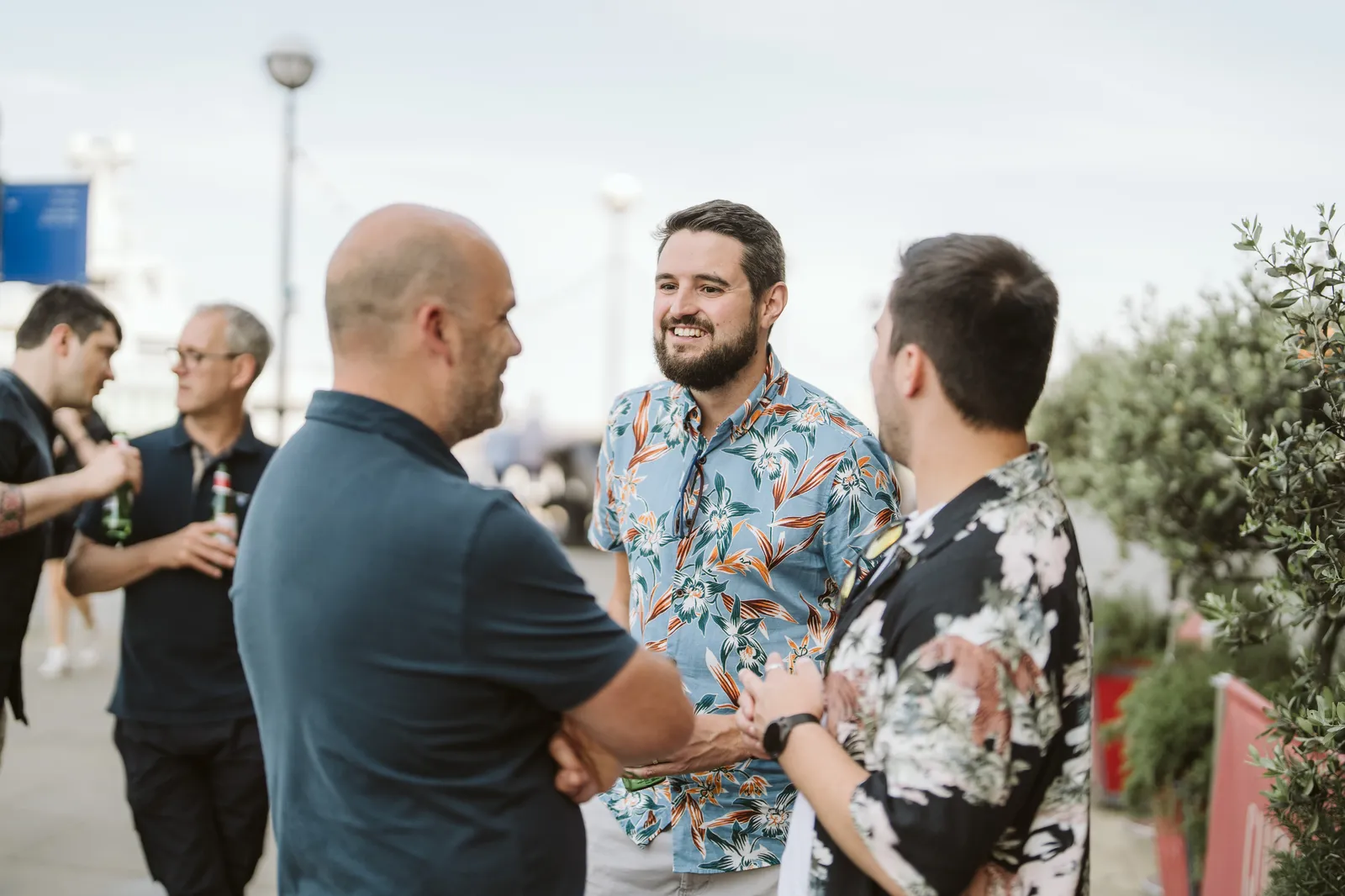 Empowering our Team

We value our talented team and have recognised and rewarded their contributions through several key promotions since the start of 2023 to June 2023. Fourfront Group has also experienced a remarkable 15% increase in headcount. Over the past year, we have welcomed over 35 new starters, with more than 65% joining our 'Next Gen' community.
We celebrate the dedication and loyalty of our people, with over 20 Long Service awards presented since the start of this year. These awards honour individuals who have been with the company for 5 to 20 years, embodying our commitment to fostering long-term relationships and creating a supportive work environment.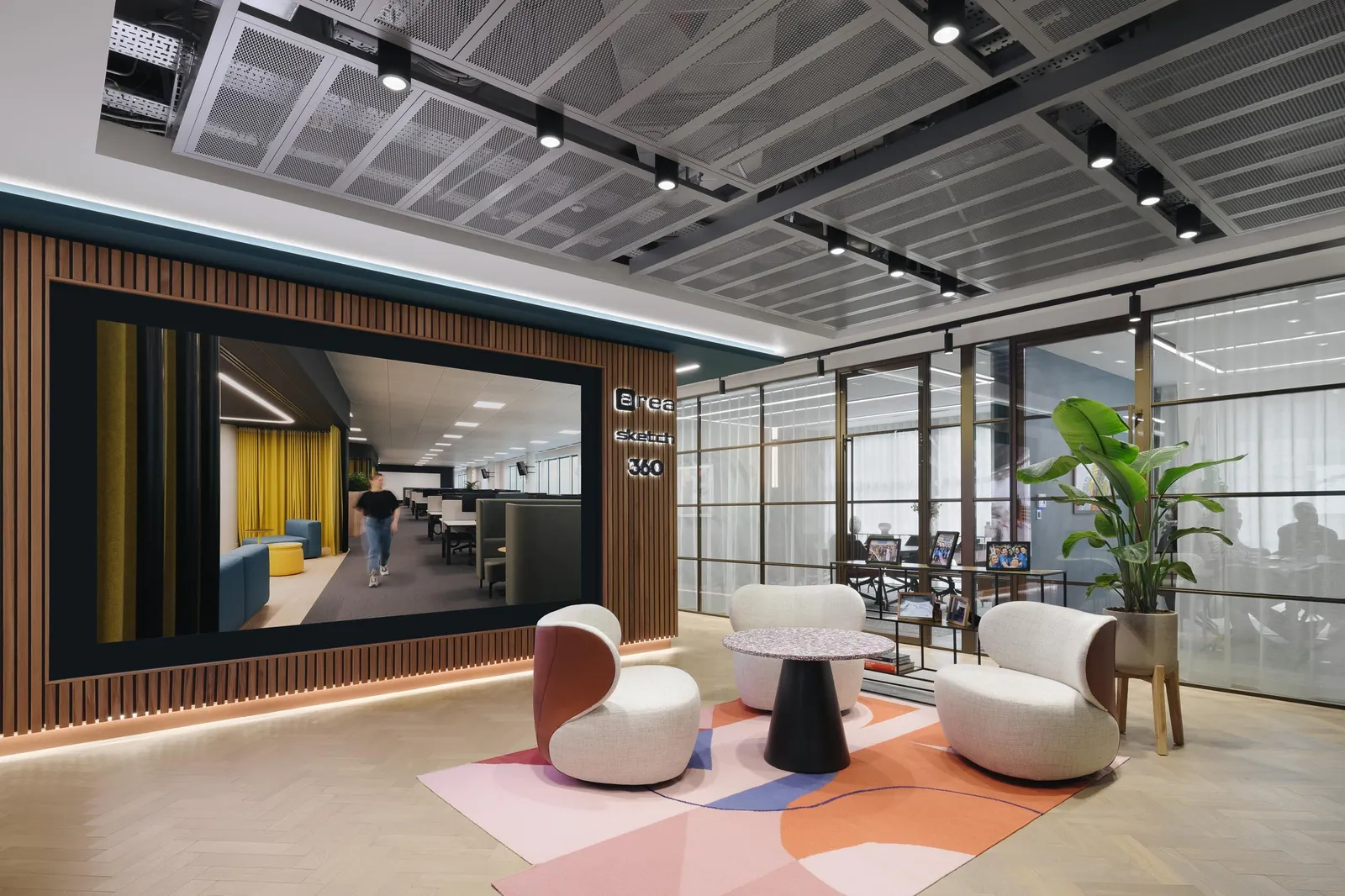 Exceptional Spaces and Industry Recognition
In the past year, Fourfront Group has opened two new offices: our Windsor HQ and more recently our new London Studio. These spaces have garnered prestigious certifications such as Fitwel 2 Star, Ska Gold, and an AirRated Gold AirScore, reflecting our dedication to designing sustainable and healthy work environments. We have also has been recognised in various industry awards, including the Mixology Awards, the London Construction Awards and the BCO Midlands Awards, showcasing the outstanding creativity and innovation demonstrated in our people and projects.
Commitment to Personal and Professional Development:
We remain committed to investing in our people, emphasising continuous learning and professional development. We have rolled out several training courses aimed at nurturing a supportive work environment and fostering individual growth. These courses include Wellbeing for a healthy work-life balance, Manager Toolkit for leadership advancement, Individual Personal Skill Development, and ED&I Training to promote belonging and respect.
We have appointed new Mental Health First Aiders to provide support and promote wellbeing within the organisation. Fourfront Group also actively engages in charity initiatives, participating in fundraising events such as the Hampton Court 10K with Shooting Star Chase Children's Hospices and the upcoming Nuts Challenge and London Bridge Station Pop Up Collection with the Southwark Foodbank.
Our Continued Journey of Excellence and Positive Impact
This mid-year performance update highlights our outstanding financial success, notable projects, commitment to social responsibility, expansion into new sectors, and dedication to our people. The company's growth, recognition in industry awards, and commitment to sustainability exemplify our position as leaders in the industry. As Fourfront Group continues to evolve and expand, it remains committed to delivering excellence, nurturing its team, and making a positive impact in the community.